Are you thinking of collecting evidence for the Voc. Grad. Cert. in Adult Language Literacy and Numeracy practice (TAE70111)?  This Numeracy 2013 mini project funded by the Department of Training and Workforce Development may help you gather evidence towards "Analyse and apply adult numeracy teaching practices" (TAELLN702A) – a core unit in the Certificate. The project will also give you opportunities to strengthen and affirm your own skills in numeracy and maths. This might be particularly helpful for you if your focus has been mainly on teaching literacy because the Certificate requires an ability to address numeracy as well as literacy.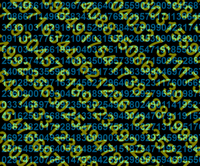 If you have you ever looked at a number and wanted to run away screaming or been filled with dread at words like BODMAS or rational numbers? If you know students who have those fears? There is some good news: this professional development project is aimed at eliminating, or at least reducing, your number stress and helping you reduce your students' terror as well as collecting evidence towards  TAELLN702A. We have had our first webinar but there is still plenty of time for you to get involved because the project runs for almost a year.
The activities will be built around your needs. There will be plenty of chances to ask about any areas of numeracy and mathematics that puzzle you, as well as opportunities to practice delivering your new-found learning to your peers in a positive and supportive atmosphere.
All your questions will be welcomed. It does not matter if the question is as basic as "What is a number?" or as advanced as "How do you derive the differential of this function from first principles?", though it is perhaps unlikely that people will want to go that far advanced.
Watch out for "What's In A Number?" posts on the ALaN Google Group for discussions and information about webinars and participation activities.
Phil Hart